KNUST Logo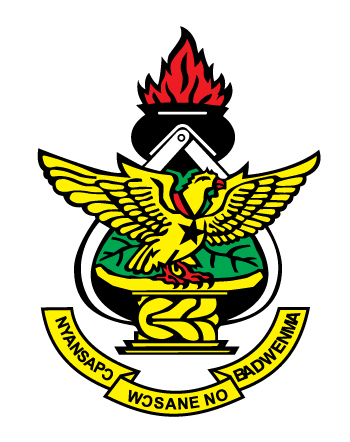 The Emblem of the Kwame Nkrumah University of Science and Technology is made up of the aesthetic arrangement of six distinct elements. These elements are relevant to the prime objectives of the University – Teaching, Research and Service to humanity. They are: a Pot of Fire, Callipers, a Golden Stool, an Eagle with outstretched wings, Green leaves, and a Slogan.
The Arrangement
The traditional Ghanaian pot of fire, is placed at the top of the emblem with a pair of open callipers turned upside down and hooked to the sides of the stool on which is perched an eagle with outstretched wings. There are two green leaves, one under each wing of the eagle. There is a motif carved in the middle section of the stool called "Nyansapo" ("The Knot of Wisdom".) Beneath all these is a slogan "Nyansapo Wosane No Badwenma" ("The knot of wisdom is untied only by the wise".) The slogan is embossed on a banner folded artistically in three parts around the base of the stool.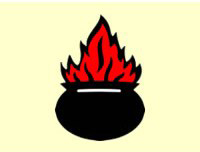 The Pot of Fire:
The pot signifies the storehouse of knowledge. The flame represents the quest for knowledge which should be kept alive and burning always.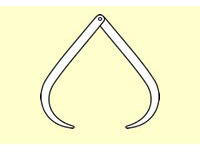 The Calipers:
This tool which is used by a cross-section of scientists and technologists represents science and technology as the foundation or the cornerstone of the development and progress of the country.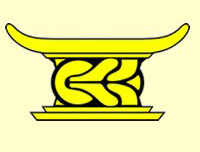 The Stool:
This is the symbol of traditional authority, reinforcing the maxim: "Knowledge is Power". The stool consists of three parts – the seat, the middle portion with a motif and the base. The stool symbolizes the fact that the University is the highest level of the educational ladder. It also signifies the University's authority in science and technology in Ghana and beyond.
The colour of the stool, gold, signifies the plethora of natural mineral resources of the nation. It also depicts the Golden Stool, the symbol of authority of the Ashanti nation, in whose capital the University is sited. The motif in the middle portion of the stool is called "Nyansapo", ("The Knot of Wisdom".) This underscores the University's status as the repository of knowledge and wisdom for untying intricate knots or problems.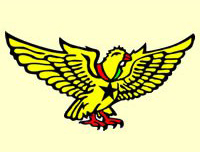 The Eagle:
The eagle is the king of birds. It soars gracefully higher and faster across the sky than all other birds. Eagles are also endowed with keen eyesight. This bird signifies the fact that the University has a wider and clearer view and understanding of the many problems confronting the country and the capacity to solve them effectively and efficiently. The eagle is decorated with a neck-band made of the colours of the national flag: red, yellow and green on which hangs a black star, indicating the national character of the University.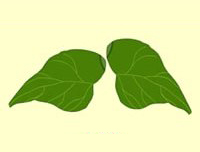 Green Leaves:
These leaves stand for the land and its rich natural resources. The tree that produces these leaves is called "Adwunu". Leaves from the Adwunu tree are used for purification. The green leaves, therefore, also signify the purification of the minds of those who pass through this University.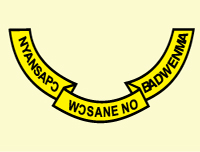 The Slogan:
The Slogan – "Nyansapo wosane no badwenma" ("The knot of Wisdom is untied only by the wise") indicates the goal of the University which is to produce the highly skilled manpower required for the technological advancement of Ghana and Africa.
See Also
Admissions For Other Universities In Ghana | KNUST Admissions